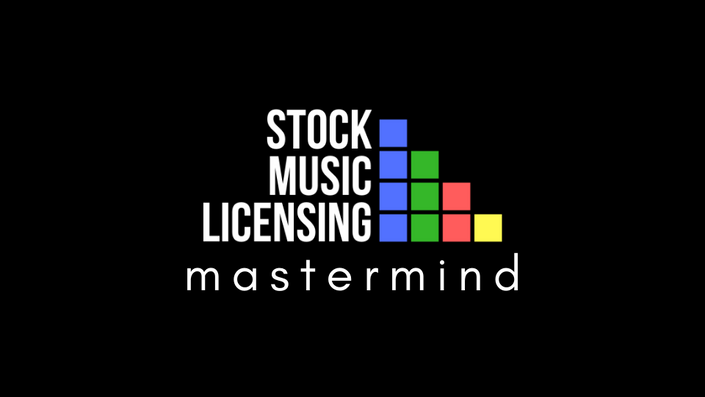 SML MASTERMIND
Your Safe Place to Learn & Grow as a Composer
Welcome to The Stock Music Licensing MASTERMIND Community!
Inside this community, music composers like you come together to meet and support one another, get answers to burning questions, learn, participate in growth challenges, and more.
Producing and selling your music on royalty free libraries can be a lonely path. Endless hours by yourself composing, mixing and mastering your music. Dealing with doubt. Knowledge gaps. No direct access to a mentor. No peer group for support. Confusion about tools and software. Relentless distractions. Fear of rejection.
As a composer you battle these struggles every day. These struggles can lead to confusion, wasted time, poor musical decision making, and feelings of overwhelm. Faced with these struggles, it's no wonder why so many composers and producers give up before they even begin their journey towards their dreams.
The difficulties and challenges are all part of a composer's and producer's journey. It'll never be easy. Success will never be guaranteed. But the probability of success can be dramatically improved by joining forces with others who share your dreams and common goals.
Your Instructor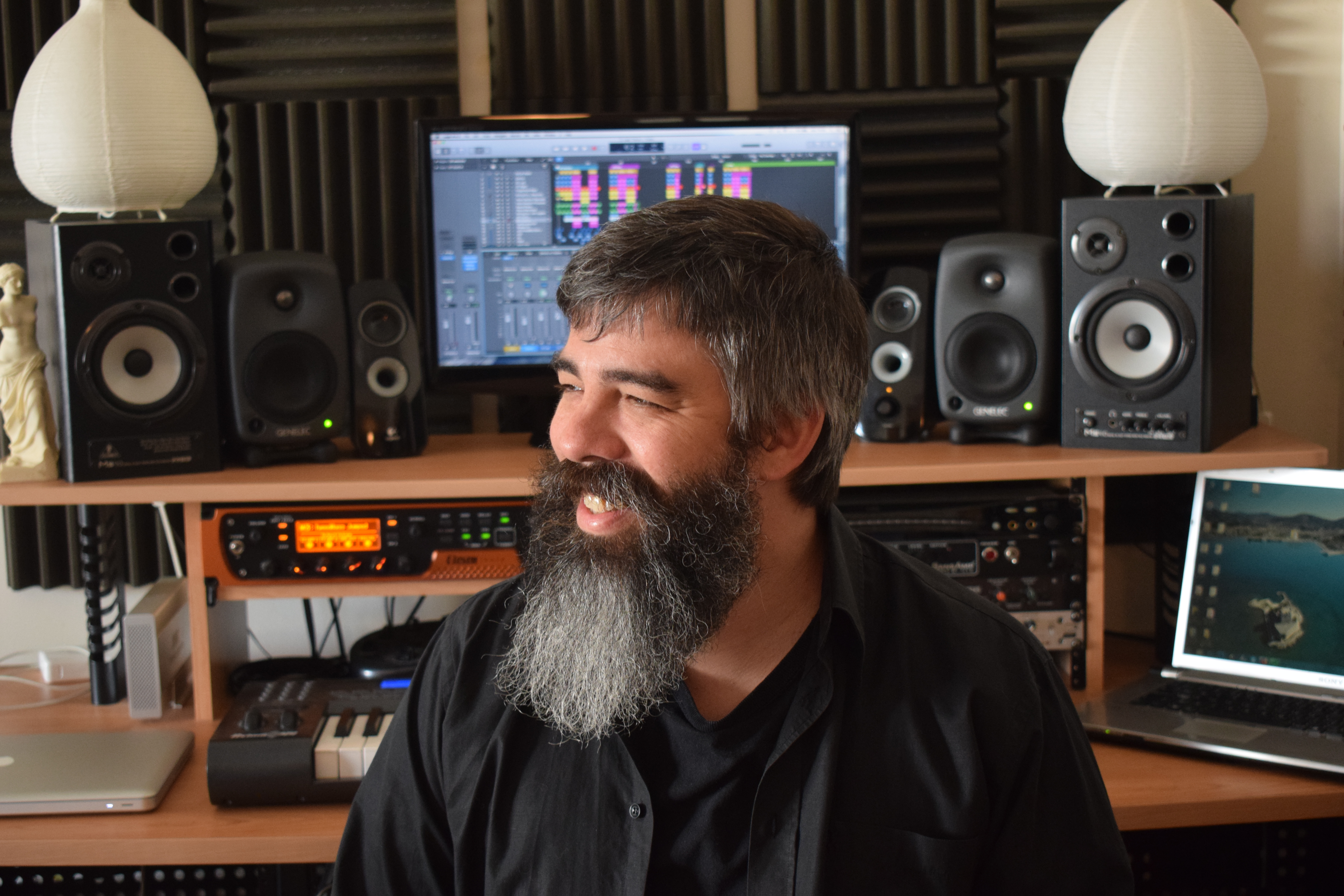 Hi! I am Daniel Carrizalez; a guitarist, stock music producer and the creator of Stock Music Licensing YouTube Channel.
I teach musicians how to compose awesome stock music tracks and start making money selling their music online.
If you are familiar with Stock Music Licensing, then you know that I work from home selling stock music online and I live in Greece with my wife and two daughters.
I enjoy sharing what I've learned in my journey as a music producer selling royalty free music over the last 6 years and I have helped hundreds of fellow musicians feel confident to do the same thing.
I've been where you are, and it wasn't all that long ago. I know what you're going through because I was in your shoes just 6 years ago. I know what it feels like to be in the beginning stages, but I also know now what works and I want to share my method with you.
THE JOURNEY IS HARD, DON'T GO IT ALONE!
Inside the Mastermind community, composers, musicians and producers like you will come together to meet and support one another, get answers to your questions, learn from experts, participate in growth challenges and more.
You will also get direct access to me and support through regular "Ask Me Anything" events hosted by me.
INTRODUCING THE STOCK MUSIC LICENSING MASTERMIND
The Stock Music Licensing Mastermind is our private community for growth-minded music composers motivated by purpose, committed and willing to do the work, and eager to create their own luck.
All journeys are unique but they all benefit from common experiences:
Professional networking
Interactive collaborations
Access to proven advice and powerful tools
This is only possible in a safe and empowering environment.
Above All, It's Safe Here.
The need for safe places that can be trusted to provide acceptance, development, privacy, and compassion has never been more important. That is at the heart of the Mastermind Community.
✔ A safe place to ask questions, experiment with ideas, commit to challenges, and generally learn and grow without fear of judgment or rejection.

✔ Relationship building opportunities with like-minded music composers that can yield solutions to problems, lead to prosperous partnerships, and establish friendships.
✔ First access to new content, and other offerings from Stock Music Licensing.
✔ A community that welcomes members from diverse backgrounds including race, ethnicity, gender, orientation, neurodiversity, and physical ableness.
✔ A focused environment to accelerate learning and networking due to the absence of fluff content, noisy discussion forums, and immature members.
✔ A privacy-first attitude toward all current and future aspects of the community.
I am happy and excited to create such a vibrant ecosystem in a singular community void of hate, hype, distractions, tire-kickers, and non-starters. This is where serious composers jumpstart their ideas, and it's where they return time and again to stay sharp, make new discoveries, expand their networks, and elevate their potential.

Inside The Stock Music Licensing Mastermind Community
This is a private community that comes to life through the following capabilities:
🔹 Discovery channels for member networking, collaborations, and more
🔹 Monthly challenges that encourage, support, and reward member growth
🔹 Private channels for focused discussions among members
🔹 Learning channels for discussions around skill development topics such as mixing and mastering, composition and production
🔹 Private 1:1 messaging between community members
🔹 Exclusive Content, like workshops, live Q&As etc
🔹 Direct Access & Support
The Mastermind Community will continue to evolve as I learn more about the diverse characteristics, interests, and needs of my members. Because really, in terms of future vision, I am just getting started!
Motivated Members Wanted
I am only looking for growth-minded, driven-by-purpose composers and producers. If that sounds like you, and you've been looking for a private community of like-minded composers to join forces with, then you are in the right place!
But let's look if the Mastermind Community is a good match for you!
You are a good match if you ...
✔ value diversity in all its forms and are accepting of others regardless of their appearance, ideas, and backgrounds
✔ accept the responsibility to work hard and diligently because you know that success is not guaranteed or easily achieved
✔ are ready to participate in the giving and receiving of feedback
You are not a good match if you ...
❌ expect success to come easily, quickly, and largely on the backs of others assuming your responsibilities
❌ are not yet ready to share your ideas, questions, challenges, and needs with others for their constructive feedback
❌ expect free access to Stock Music Licensing courses and materials
Join the first-ever membership community for growth-minded composers and producers to learn, collaborate and network in a safe and trusting place.
This course is closed for enrollment.
Frequently Asked Questions
Is there a cost to join The Stock Music Licensing Mastermind?
Yes, there is. Members can cancel their subscriptions at any time.
How is The Mastermind Community different from Stock Music Licensing courses?
The Mastermind Community is a private community with interactive discussions, exclusive content and events, direct access to Daniel. In contrast, Stock Music Licensing courses are available for purchase by anyone as a stand-alone product. Members of the Mastermind Community are not required to purchase one of the courses.
What is the refund policy?
I offer a 30-day money back guarantee. If you are unhappy with your membership for any reason, let me know within the first 30 days of membership and I will refund your payment